Tū tama roto, Tū tama waho
To know ourselves, is to know others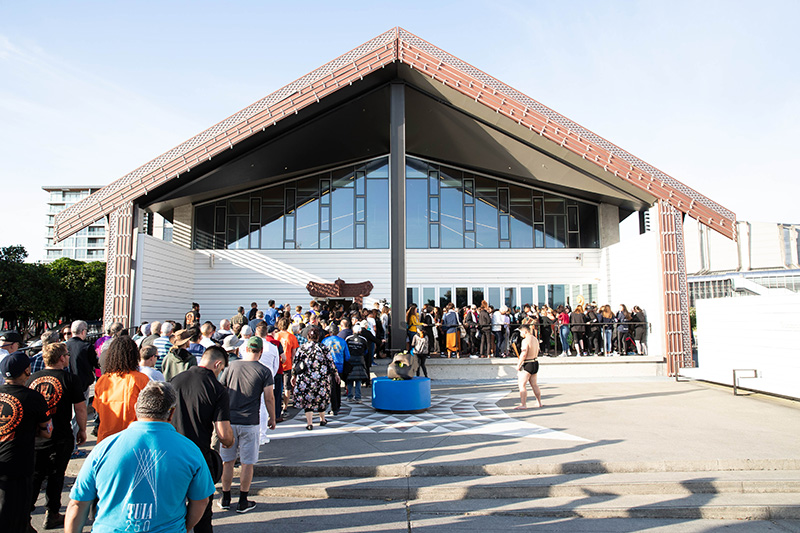 Our team provides a wide range of cultural services and can enhance your teams experience at Te Raukura, Te Wharewaka o Pōneke. As a form of manaakitanga let us share our culture with you and your visitors when planning and organising your next event, function, or conference.
Our services range from welcoming you to Te Raukura with either a formal welcome (Pōwhiri) or informal welcome (Mihi Whakatau) to kapa haka performances. Please contact us to discuss your requirements.
Our cultural education programmes have, as their base, the cultural concepts of Mana Moana (caring for the sea), Mana Whenua (caring for the land) and Mana Tangata (caring for people).  These cultural concepts are intrinsically linked to Māori cultural and environmental landscapes and identity.  Using these concepts, our team can ensure you meet the needs of your team and school environment.
Our team have Te Reo me ōna tikanga (language and protocols) expertise with mana whenua (recognised tribal authorities), and knowledge of the local history from an indigenous perspective.
We have a proven ability to provide students with access to contemporary and traditional sites of significance and resources within the Wellington region and deliver to primary, secondary or tertiary students particularly our international students wishing to learn, discover and experience Māori culture.
Our waka and walking tours have been designed to accommodate small or large groups and within this framework we can incorporate other aspects of Māori culture that will give your students an unforgettable learning experience.
BOOK NOW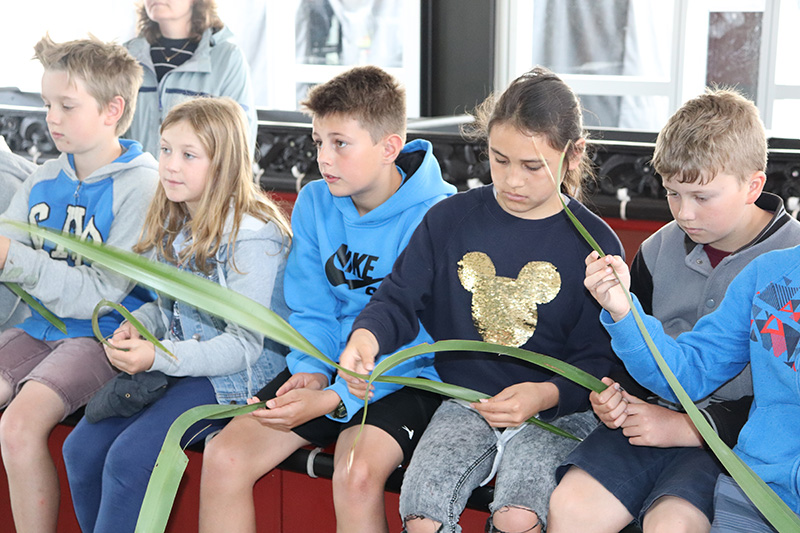 Te Reo Māori, location-based history and a connection with local iwi are areas of focus for many schools these days.  Creating a dynamic, diverse and innovative curriculum that includes a whole of school approach to Te Reo Māori, local historical narratives and hands on support from local iwi can be difficult.  Look no further, we have a solution for you.
Kura Ahurea is a cultural support kaupapa that can help provide this for your school. We do this by providing a Te Ātiawa ki Te Whanganui a Tara/Taranaki Whānui perspective on local historical narratives, tikanga and kawa.
Teachers from schools who are part of our kaupapa have said 'Kura Ahurea has the potential to fundamentally change our schools' culture, and positively impact on our collective understanding of and appreciation for Aotearoa's bicultural heritage'
Typically, schools identify one or two teachers to lead and develop this kaupapa within their school, and these teachers are supported by the Kura Ahurea team via termly hui based at Hikoikoi in Petone, so they can support each other through sharing resources, ideas and experiences.
BOOK NOW