Wellington's best Māori experience on the water
Wellington's best Māori experience on the water
Four traditionally carved working waka (canoes)are housed in the iconic Te Wharewaka o Pōneke building which sits between Te Papa Tongarewa, New Zealand's national museum and the waterfront. A traditional Māori mihi whakatau (welcome) including waiata (song) and introductions awaits visitors to Te Wharewaka o Pōneke. Our friendly experienced guides will take you through everything you need to know to become kaihoe (paddlers), teaching you the basic commands and chants, haka and salutes, in preparation for your once in a lifetime memorable waka experience paddling on one of the traditionally carved waka. A unique and enchanting tour that offers insight into Māori culture.
Waka Experience & Kai
Get your work or sports team together and book one of wellingtons most unique experiences this spring/summer.
Experience the mana of waka!
Mihi whakatau (informal welcome)
Team building & team unity
Connect to the environment in Te Whanganui a Tara
18 paddlers is the ideal number per booking
Cultural, spiritual, professional development
Enjoy culinary contemporary māori kai from our award winning café after
Waka Tour (2 hours)
This is an excellent way to gather a team together for kaupapa/objective driven events. Team building, professional development, celebrations, graduations, te reo me ona tikanga (cultural engagement) or just plain fun! First you are welcomed to our whare (house) with a mihi whakatau you will begin to make connections with our crew and others on your tour. From there the group starts to learn how to paddle before going on the water in our waka 'Poutu'.
Wellington's best Māori experience on the water is a great way to bring your team or whānau together and paddle your waka in unison – He Waka Kotahi, He waka eke noa.
Smaller groups
If your group is smaller, kei te pai! Get in touch with us and we'll pair you up on one of our regular tours.
BOOK HERE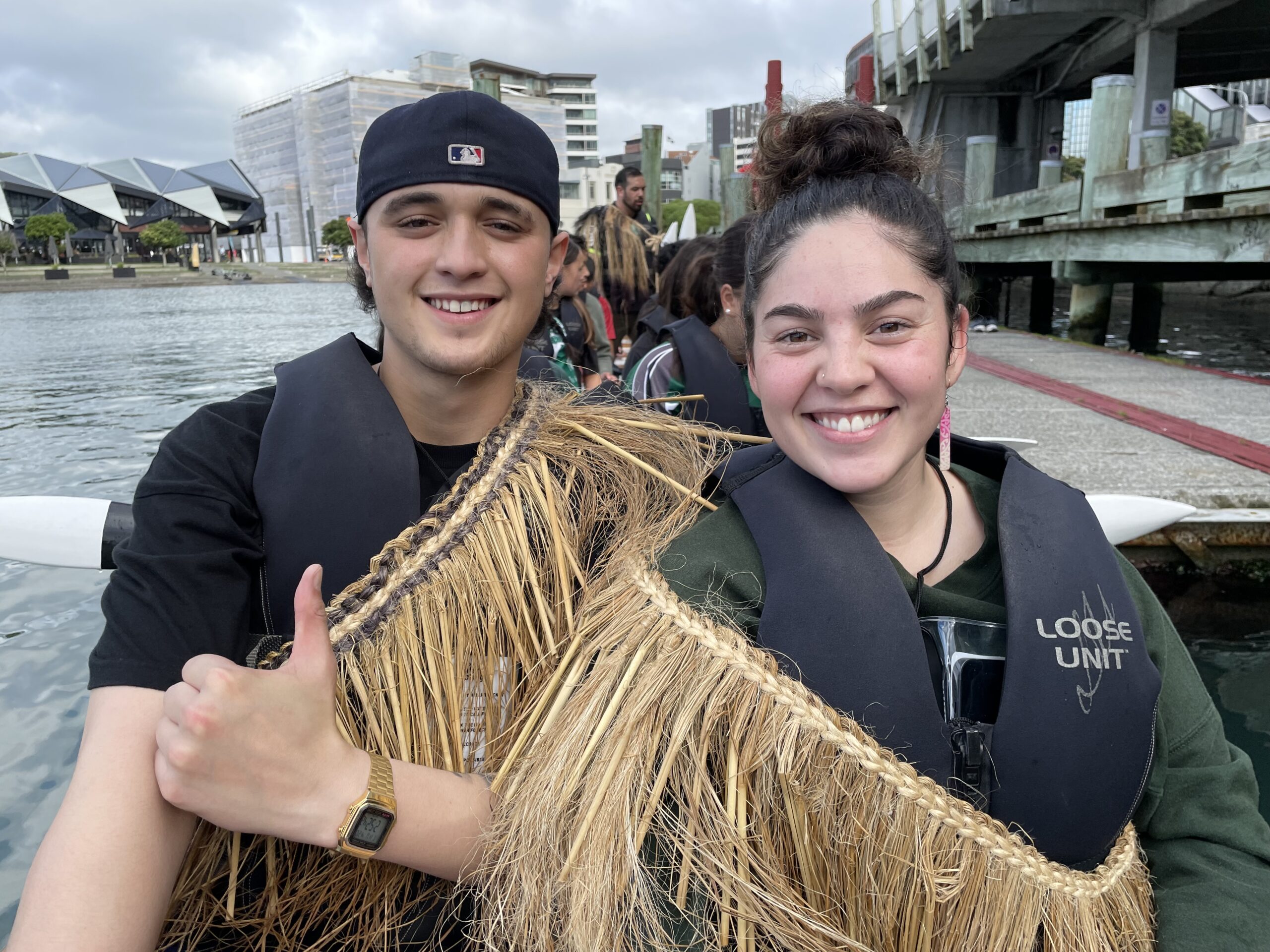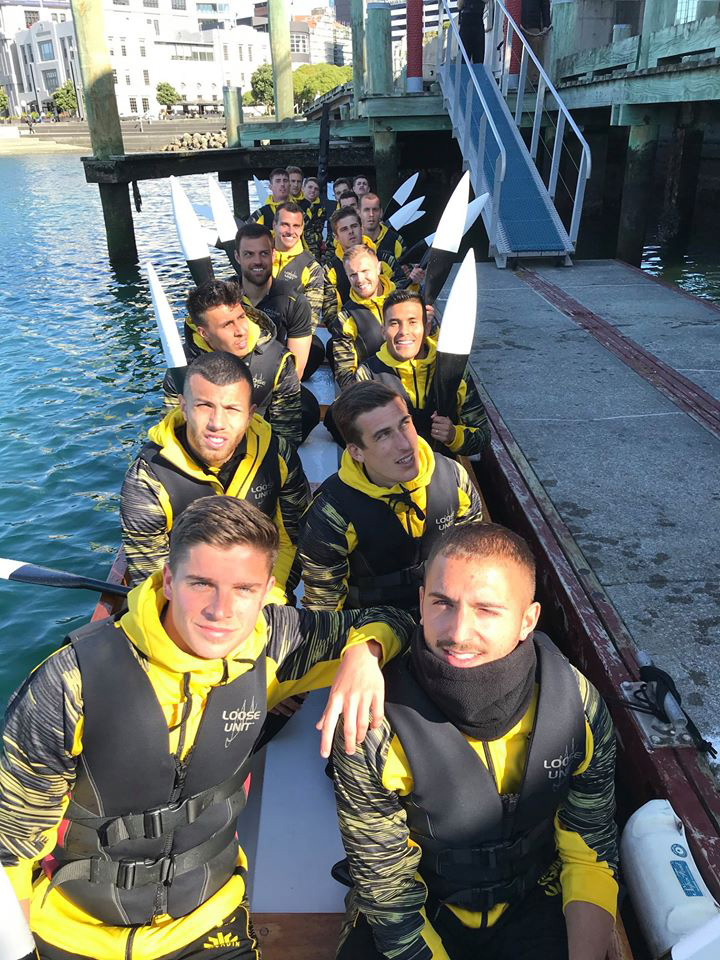 Waka Experience & Kai
Tours departing TBA
Cost $150 per person.
Minimum of 10 passengers required. Talk to our team about larger groups.
Bookings are essential.
Waka Tour – 2 hours
Tours depart at 9am and 12pm.
Cost $155 per person.
Minimum of 10 passengers required. Talk to our team about larger groups.
Bookings are essential.
Wet Weather Plan – On Land Waka Tour
Waka tours are weather dependent. If the weather forecast is unsuitable leading to concerns about passenger safety, we will liaise with you to move the tour to another day.
Where an alternate date is not available, an on-land waka tour can be conducted. Passengers will learn all the techniques, waka chants, salutes and calls as if they were going to go out on the waka – they just won't get wet!
The on-land waka tour includes an extended Māori Cultural Walking Tour taking in cultural sites and points of interest and cultural significance along Wellington's picturesque Waterfront.
You may get wet, so we recommend that you wear appropriate clothing with warm layers, boat shoes or jandals. You can bring a full change of clothing and a towel if you like as there are changing facilities on site. All passengers and crew wear a personal flotation device on board the waka. We have personal flotation devices in a wide range of sizes and seek to include all tour participants, including children. Haere mai (come along)!